The options to choose from when looking for a home in Bel Air
are plentiful. Whether it's a townhome, detached or Condominium, you can find it in Bel air.

Bel Air's central location as the County seat has earned the Town the slogan as 'The Heart of Harford', with the various County and State agencies, regional medical facilities, shopping, entertainment and recreation opportunities conveniently placed within easy access for citizens of Harford County. The Town's schools, neighborhoods, and historic district add to its appeal for residents and businesses.
The Town government, business and residential communities, service organizations, and community groups are ready to welcome you and assist you in becoming acquainted with all that Bel Air has to offer in the way of goods and services, entertainment and recreation. The historic past holds a promising tomorrow.

Click Here for Bel air's most recent Calendar of Events.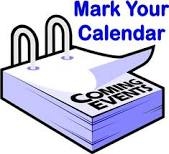 For more information on schools located in Bel air, Check out this.

Looking to see exactly where Bel Air is, well then Click here to see.

For homes available in Bel Air, Click Here. To see Bel Air's Short Sales & Foreclosures, I've included an easy link to access as well.
For more information on homes in Bel Air, contact Dawn at 443-243-4358.